We found this sign during a prayer walk!
Outreach at Dana Point harbor
(Above: San Clemente leader Jake Williams prays over beach cities during outreach)
In light of the current world climate, it seems appropriate to open our update with Paul's choice greeting:
"May abundant grace, mercy, and total well-being from God the Father and the Anointed One, our Lord Jesus, be yours!" (1 Tim. 1:2, TPT)
We praise Jesus for His abundant grace, mercy and total well-being! They are desperately needed in this hour, and we are incredibly grateful for His goodness poured out over the lives of the nation and people whom we love. As we have ridden this roller coaster called COVID19, our prayer has been that each of you would feel the presence of Jesus in your daily experience as never before. We continue to lift you up before the throne, asking the Father to pour out His protection, provision, and wisdom over your lives in a powerful way. How grateful we are for the community of believers around the world!
As with most of you, COVID19 affected us personally in work and ministry in ways which we could have never foreseen. While most of the nation was going into quarantine in late March, Olive House Santa Barbara was shifting from an outreach ministry to a home church gathering, and we continued traveling weekly to Santa Barbara to support and guide this new endeavor. As we did, the Lord spoke very clearly to us, asking us to launch something similar in San Clemente. After innumerable confirmations, we prayed, prepared and launched Olive House San Clemente on May 31, Pentecost Sunday. Within four weeks, a year-old home gathering in Dana Point relaunched as the third home church in the Olive House network. 
In June and July, our Olive House San Clemente gatherings were focused on training up the leadership team which has committed to walk alongside us. Then on August 2, the San Clemente house church officially "opened" — it is now welcoming visitors and focusing on bringing new believers into the Kingdom!  
For a season, we are weekly overseeing both the San Clemente and Santa Barbara gatherings (Sunday morning and evening), as well as helping to launch the Dana Point gathering on Monday evenings. The intent is to raise up leaders who will oversee each microchurch, rather than leading each one ourselves. We're thrilled to be part of a church environment where each believer brings his/her gifts to minister to Jesus and the Body. 
Our goal is for each of these houses to be outreach oriented, so while we've already enjoyed "treasure hunting" together, we've spent more time prayer walking our neighborhoods, praying into strategy and breaking down spiritual strongholds. As you'd imagine, these efforts have been met with all types of resistance from the enemy. Please pray for us as we engage in strategic spiritual warfare. 
We recognize that this model of church is not for everyone, and since Olive House churches are non traditional in most regards, we don't have many examples from which we can learn. We need supernatural grace, wisdom, patience and humility in order to walk this well. 
Meanwhile, all efforts with CRSSM continue to be suspended. With Costa Rica completely closed to visitors since April, our CRSSM ministry events have been canceled or postponed — both our pastoral conferences and outreach trips have been pushed back to 2021; nevertheless, we clearly see the Lord's hand in the timing, as it has afforded us the opportunity to focus on raising up the Olive House churches. However, Chris is still working behind the scenes on the 2021 pastoral training conference which will likely be held near San Jose. We expect to have at least 250 pastors and ministry leaders from every corner of the country in attendance, and we need your help! Please consider sponsoring the event as we provide accommodations, meals, and resources as a free gift to the pastors who attend. An event donation page has been set up here. You can also help support CRSSM just by shopping at Amazon. To get setup*, click here.
Just as our ministry efforts have increased to a full time level, Chris' marketplace work with SEO contracts has been wrapping up. We would be grateful for your prayers as we consider the best way forward financially: provision through ministry vs. provision through work. We're open-handed about this, as we have continually seen the Lord's hand of blessing, abundance and direction in our lives in multiple ways throughout 2020.
On the home front, our family is doubly expanding! Jarren and Kate are expecting our first granddaughter at the end of October, while Kylie and Eric are expecting our second grandbaby in February 2021. We couldn't be more thrilled!
For those who are politically motivated (and have a healthy sense of humor!), take a minute to check out redwavecali.com. The idea for this website was the brainchild of our two sons near the start of quarantine, and Jarren recently worked to develop and launch it. Have fun browsing!
Prayer requests:
Wisdom, fruitfulness and Holy Spirit power for all three home churches: San Clemente, Dana Point and Santa Barbara.

Boldness as we pursue the lost in Santa Barbara and Orange County.

Divine guidance regarding marketplace work vs full-time ministry.

Provision for the next pastoral conference in Costa Rica.
Practical needs:
Someone who has expertise in forming Trusts in California.

A place for us to stay in the Santa Barbara area during our weekend ministry trips.
*More information about Amazon's charitable donations program:
 Shop at Amazon like you normally do, but through smile.amazon.com instead of amazon.com

 Pay the exact same price as you would otherwise.

 CRSSM gets about half a percent for every order.

 Amazon does not reveal to us (CRSSM) your purchases or your identity.

 To do this, please click here: smile.amazon.com/ch/46-5647471

 Then make sure you always go to smile.amazon.com every time you shop.

 If you have an iPhone or Android phone, download the app for Amazon Smile.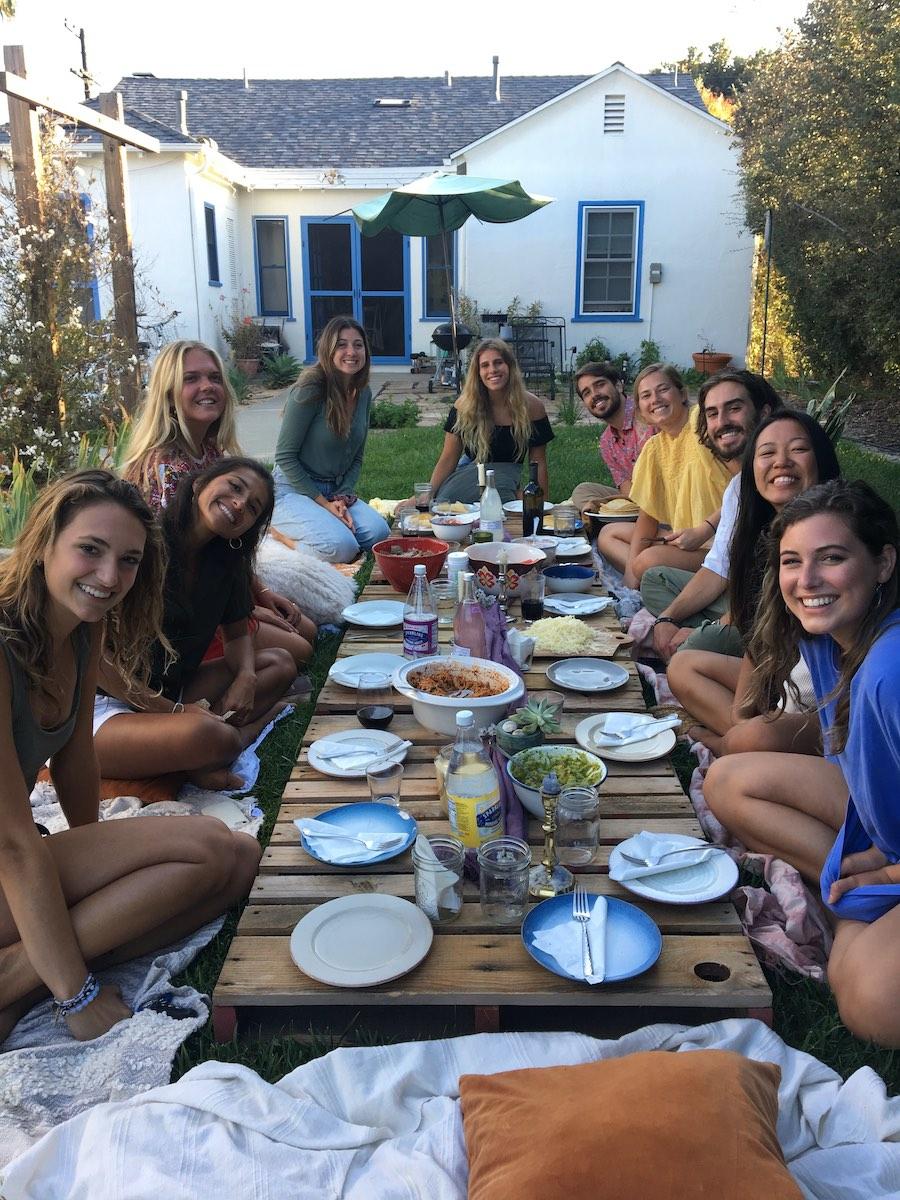 CRSSM pastors conference 2021